Two weeks ago I sent the following email to my mailing list:
Dear friends and customers,
After almost 10 years I have made the decision to wind up Townmouse. This little business has been a labour of love for me - something I've nurtured and watched grow alongside my children.
Though with 4 children now, life is extremely busy and I have decided to give my full attnetion to family for the time being. I want to find the time to sew for my own daughter before she's old enough to say, "Yuk Mummy, I'm not wearing THAT!" Which I'm sure is coming all too soon.
I will take away from Townmouse some wonderful friendships and fabulous experiences. It's been lovely to get to know customers over the years and now count many of you as dear friends.
There are still lots of classic Townmouse pieces in stock. But once they're gone, they're gone for good. So if there's a favourite piece you like, please go to the website and grab it.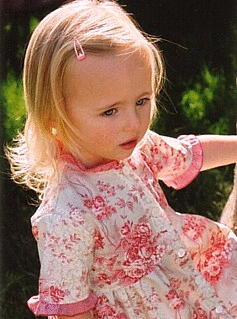 This was a decision I made over a year ago, and one that brewed for a while before that. So things have been winding down since then, as I've sold through my last ranges.
I originally started Townmouse because I loved making pretty dresses. So I sold them, in order to make them, if that makes sense. With the arrival of Adelaide though, a large part of my motivation for the business was satisfied at home. And last winter, while trying to get my summer range off to the manufacturers in the middle of school holidays I suddenly realised that things were all back to front.  
I was too busy creating clothes for other people's children to make the things I wanted to make for my own. I could see that I would kick myself in years to come having spent too much time in my sewing studio and not enough time enjoying my young children.
So there you have it. Big news I guess. It's a decision I'm content with. When life is this busy you have to really love something to find the time for it. And I'd started to love it a little less.
I've been asked if I'm going to sell the business. No, I'm not. It was never about the money, and I'm too wedded to this little brand I have created. I don't want it to become someone else's, and for it to change into something I wouldn't be proud of. 
And besides, there's this little blog.  I will continue to blog - yes, definitely.  
When I sent the email above I didn't quite anticipate the response it would generate. I have been completely overwhelmed with orders.  The boys and I have been filling the post box near our house to the brim every night, and then taking the overflow of parcels down the road to the next post box.  It's been a little stressful but I'm getting there.  So until I clear the backlog of orders there won't be much happening here.  
In future expect to see more one-off creations. Looking back over my archives though, there are a few items there I'd like to make again.  
As always, lots to do, so little time.
---